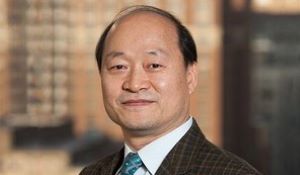 Research Director
jlee141@depaul.edu
3123625970
Jin Man Lee is the Research Director at the Institute for Housing Studies. Jin leads the Institute's database team to collect and compile data for the IHS Data Clearinghouse. Jin also has a lead role in the production of the Institute's academic research and has co-authored numerous academic working papers for the Institute.
Jin's research has been published in a number of journals including the Journal of Economics and Business, Review of Economics and Finance, Applied Financial Economics, and the Journal of Economic Asymmetries and has been presented to audiences including the Illinois Economic Association, the Midwest Economic Association, the American Real Estate Association, and the Asian Real Estate Society. Jin has taught Applied Quantitative Analysis, Money and Banking, and Macroeconomics at DePaul University. He has also taught Econometrics at the University of Illinois at Chicago and at the Booth School of Business at the University of Chicago. Jin is Vice President and a board member of the Social Science Research in Chicago (HANSA), where he engages in policy research for immigrants, including self-employment analysis, housing and financing status, and the impact of subprime mortgages on immigrant communities.
Jin earned a B.A. in Economics from Konkuk University and a Ph.D. in Economics from the University of Illinois at Chicago.