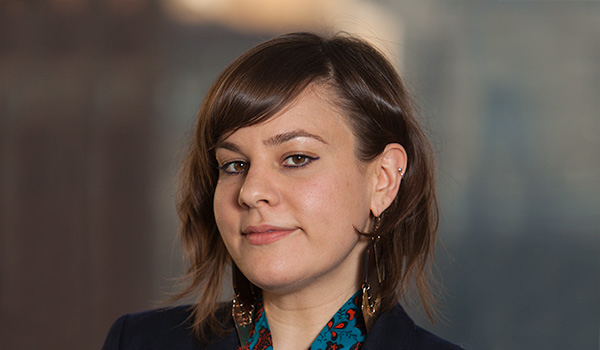 Deputy Director
sduda1@depaul.edu
3123625947
Sarah is the Deputy Director of the Institute for Housing Studies at DePaul University (IHS). Her role is to ensure that IHS research addresses the Chicago region's evolving challenges around access to affordable housing, equitable investment, and neighborhood stability and is well-placed to inform housing policy and practice. As Deputy Director, Sarah leads IHS's applied research and policy work, directing staff in the planning, development, and execution of all research, consulting, and technical assistance projects as well as the implementation of the Institute's strategic plan. To this role, Sarah brings over a decade of experience producing applied research products to help housing, community development, and financial services stakeholders develop, implement, and evaluate place-based policies and practices.
In her role at IHS and previously at Woodstock Institute, Sarah's work has focused on 1) leveraging engagement with local partners to deepen the field's understanding of issues impacting neighborhoods and regions; 2) producing research and analysis around key housing and community development topics; and 3) connecting this work to policy and practice through the development of practitioner-focused research, data tools, and collateral materials, stakeholder engagement, and technical assistance. Throughout her career, Sarah has produced research on a broad range of housing and community development topics including trends in property purchases, single-family and multifamily mortgage lending, the geographic patterns and legacy of foreclosure, the economic health of neighborhoods, housing market affordability, the financial security of economically vulnerable communities and populations, abuses in the consumer lending industry, small business lending, and access to bank products and services.
Research she has authored or co-authored has been published by the Federal Reserve Bank of San Francisco, widely used by community advocates, and cited by the U.S. House Financial Services Committee, the Chicago City Council, the Office of the Illinois Attorney General, and by members of the Illinois Congressional Delegation and Illinois General Assembly. She has been quoted in the Chicago Tribune, Crain's Chicago Business, Chicago Magazine, HousingWire, and other media outlets.
Sarah received her undergraduate degree from Antioch College and Master in Urban Planning and Policy from the University of Illinois at Chicago.