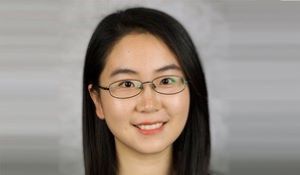 Research and Data Analyst
yjiao2@depaul.edu
Yiwen Jiao is the Research and Data Analyst at the Institute for Housing Studies at DePaul University. Her responsibilities include validating regular quarterly and annual updates of IHS's Data Clearinghouse to support the preparation of new data sets for analysis, GIS mapping, spatial analysis, and data testing development. She also acts as the liaison between IHS and DePaul's Department of Information Services to monitor ongoing data warehouse management and coordinate quarterly and annual data updates.
Yiwen received a Master of Arts in Sustainable Urban Development from DePaul University. Prior to studying at DePaul, she received a Bachelor of Science degree in Landscape Architecture and a master's degree in Landscape Ecology at Huazhong Agricultural University in Wuhan, China.